Thanks to George Earl Parker and Pump Up Your Book, I have one (1) copy of Vampyre Blood—Eight Pints of Trouble to give away!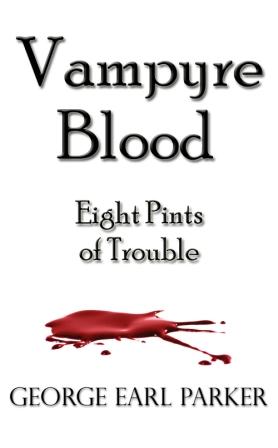 Please read all the rules!
Rules:
USA only, no P.O. Boxes
I don't e-mail winners! either follow or bookmark this link. you don't have to leave your e-mail address.
To enter leave a comment and make up a blood type (funny, please. Give me a laugh. Make it Epic.)  Bradley had "Zero negative Factor-D" blood type, so rare that it was a miracle he got that blood transfusion… too bad the only transfusion they had came from a vampyre.
Contest runs from April 12-May 10
Best made up blood type is the winner.
I'd say I'd like to have double-cosmo-stardust-blood type. But that's just me.
Good luck!
Check out the Vampyre Blood tour with PUYB. Click the image for an excerpt and George Earl Parker's new song, Out Of The Fire.